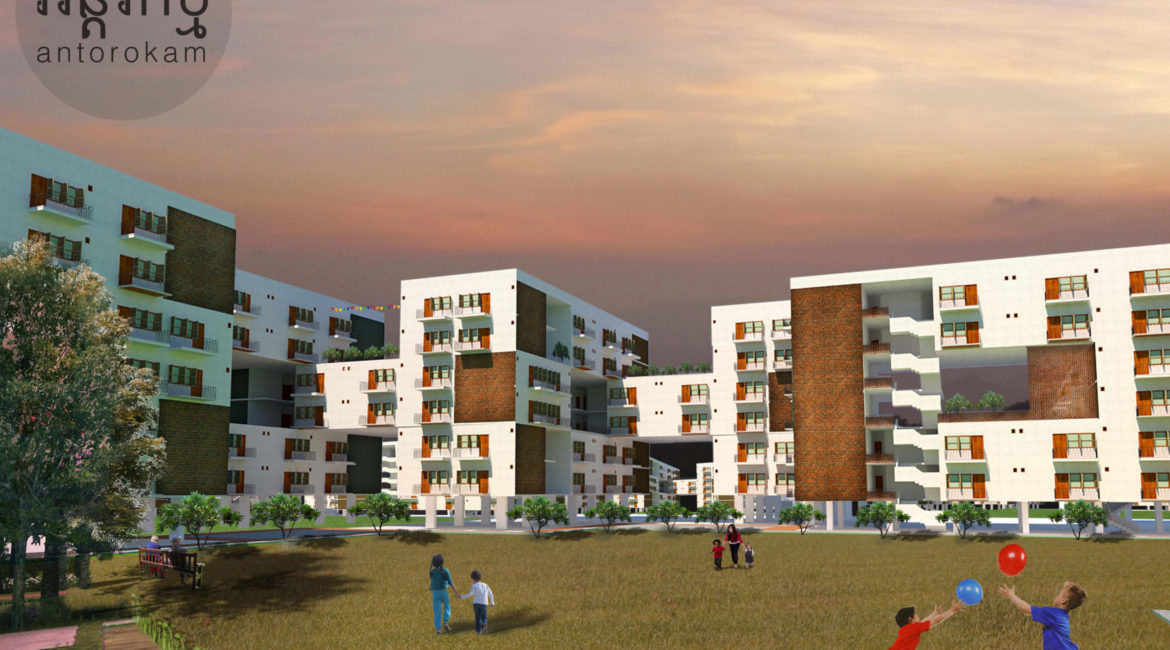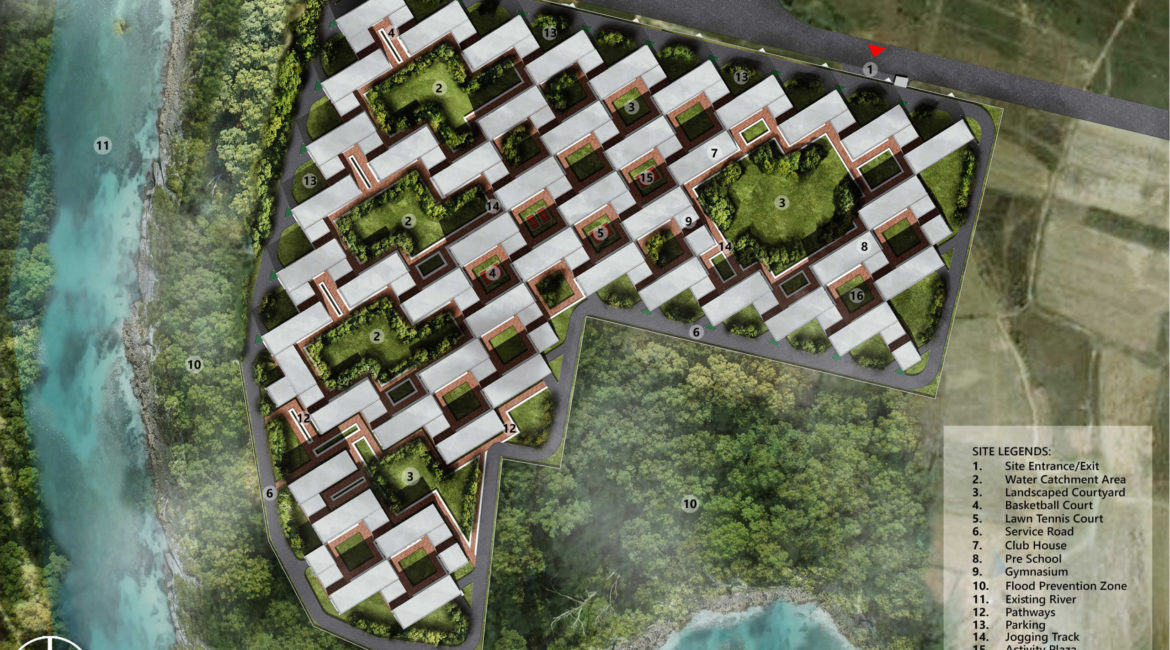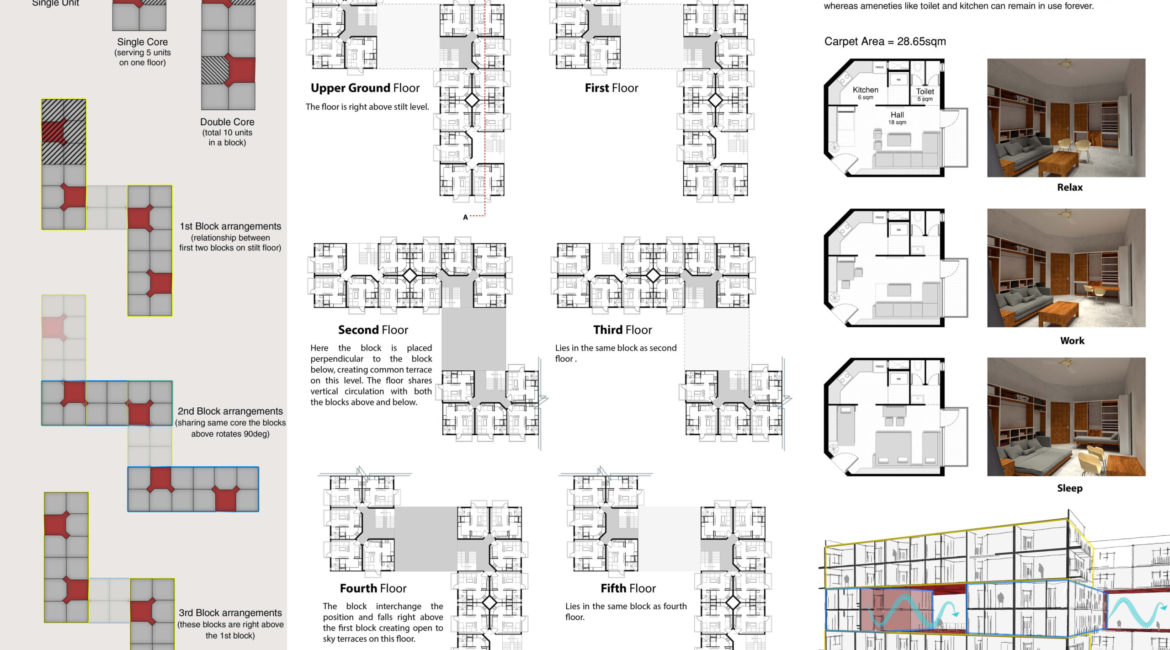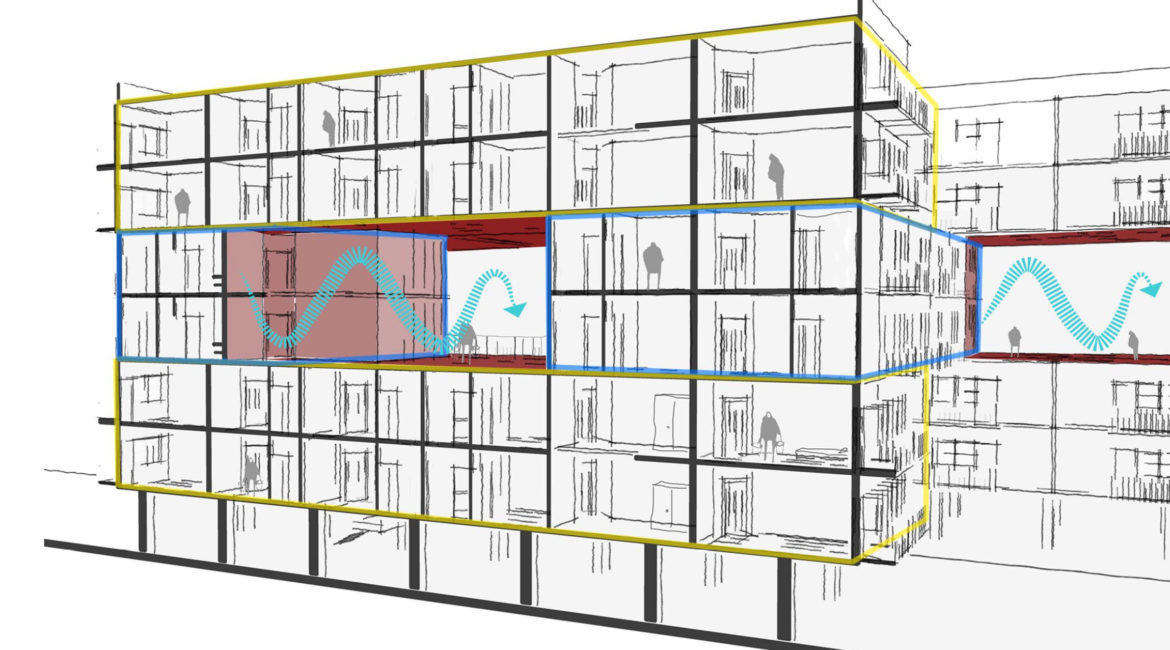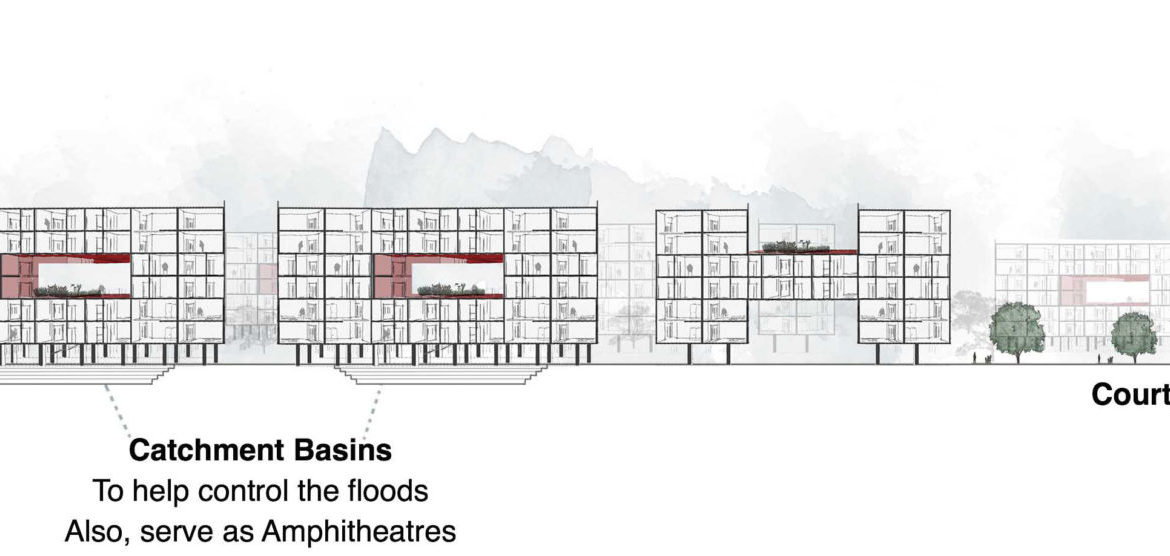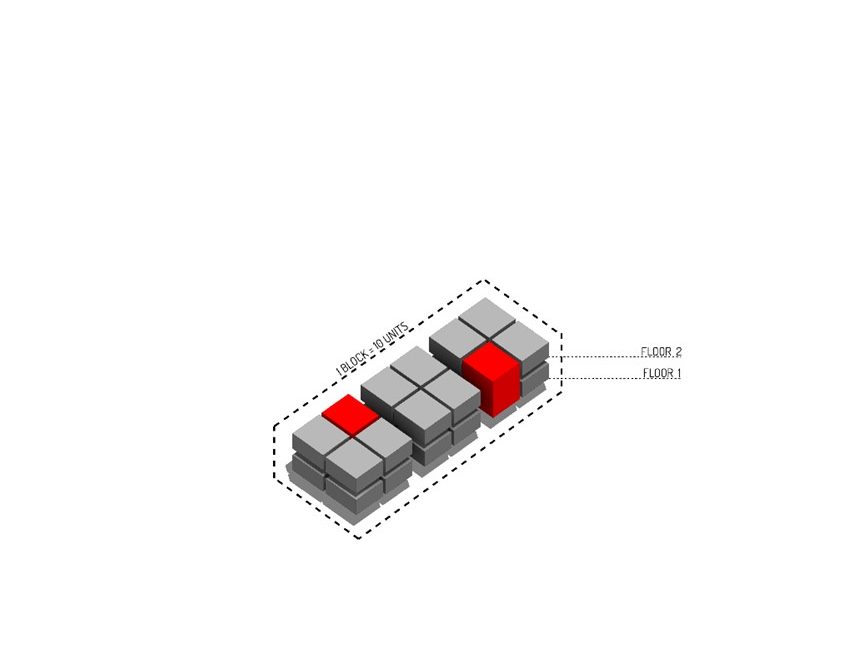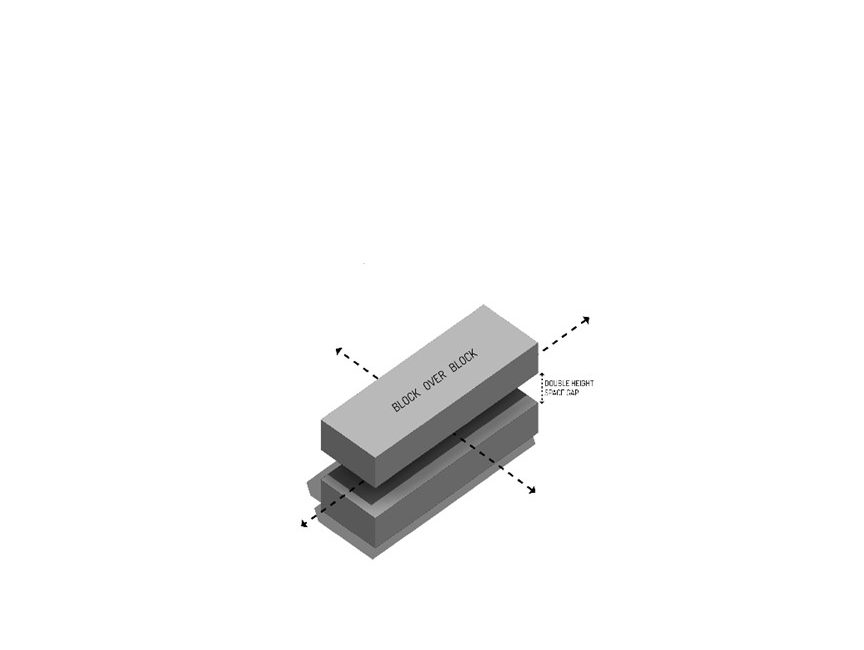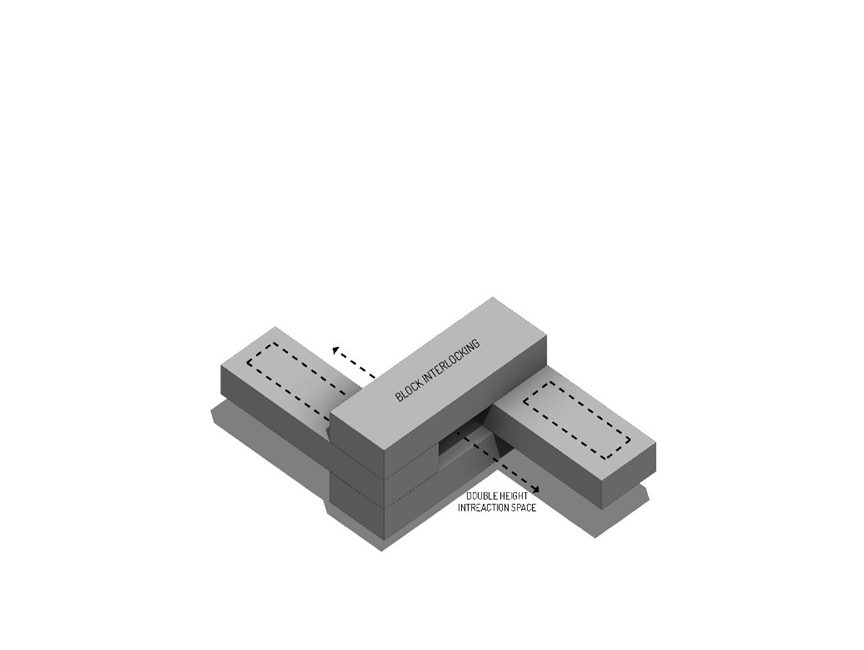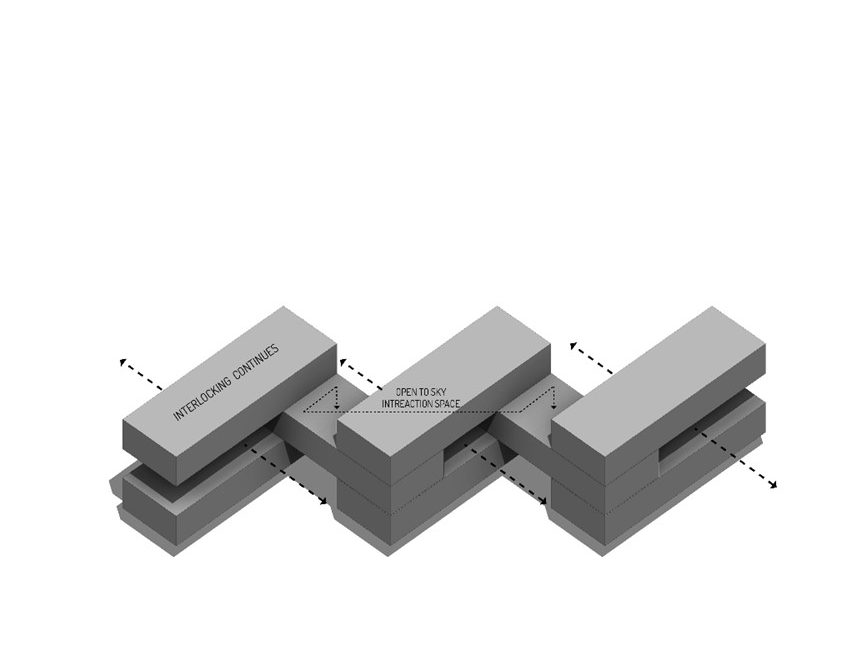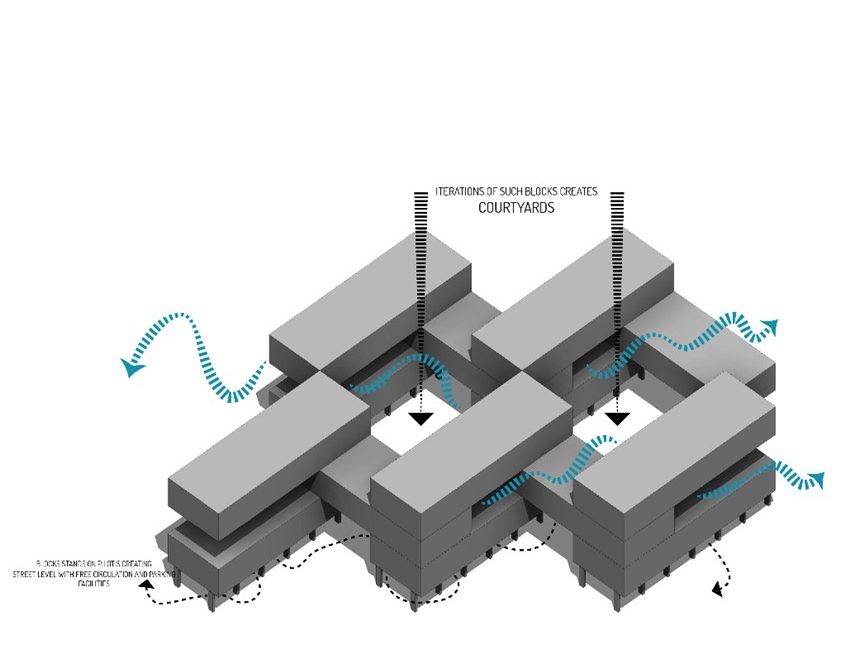 ANTOROKAM
Affordable housing in Cambodia
In providing worker housing, the objective should be to ensure "adequate and decent housing accommodation and a suitable living environment" for workers. This includes upkeep, improvement and modernisation of housing and related community facilities.
> Sustainable Hedonism
> Health and Safety
> Interactive Spaces
> Cost Effectiveness
> Flexible Spaces
> Courtyards
> Terraces
Concept
Units are strategically planned in a cluster of 10 within a block of dimensions in ratio 1:3 with two vertical circulation core.

This block is measured 10.8 X 32.4 X 6(m). Iterations are done by stacking the same block.

Another block is placed above the previous one with double height gap between the two.

In between the gap two other blocks are strategically placed perpendicularly sharing the common vertical core. A double height void is been created therefore.

Previous Geometry is repeated by interlocking the blocks into one another creating more voids and open to sky terraces.

Such row arrangements of blocks is placed again touching the corners of one block to another. This creates courtyards between the clusters serving as landscaped area which can be used for playing and gathering. The whole arrangement gives several open spaces on different floors creating interaction between different levels and dwelling units. The blocks is elevated on stilts creating street level on ground, which is free circulation area consists of parking and community spaces

.
Date:
09/15/2018
Category :
Competition
Location :
Cambodia